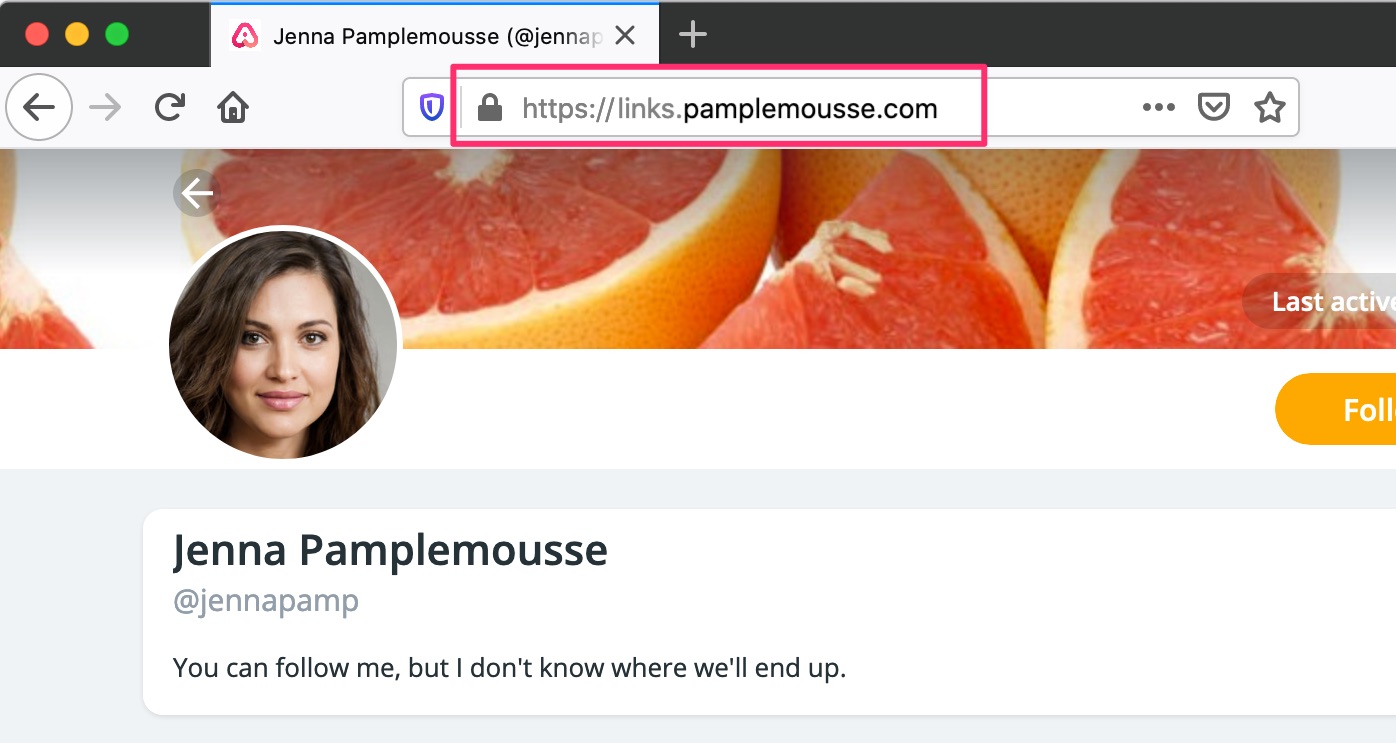 You can connect a custom sub-domain (or domain) to your AllMyLinks profile, so your visitors can access it via a more personal address than the regular allmylinks.com/xyz URL. To connect a custom domain to your AllMyLinks profile, follow these steps:
1. Enter the custom domain you will use
Head to your AllMyLinks account settings: https://allmylinks.com/settings/account

We'll use links.pamplemousse.com as a fictional example in this article.
Note: subdomains can only include letters (abc), numbers (123) and dashes/hyphens (-).
No spaces, no leading or trailing dash.
2. Add the CNAME entry with your domain registrar
In your domain registrar, add a CNAME entry for the subdomain (or domain) you defined in the previous step.
a. For a sub-domain (links.mydomain.com):
Type: CNAME
Name: links (or whatever your actual subdomain is)
Address/target: custom.allmylinks.com
b. For a base domain (mydomain.com)
Type: A
Name: @
Address/target: 18.217.133.2
Not sure how to do this? Here the links to some popular registrar help pages:
3. Verify and Save
Back in your profile custom domain settings, click "Verify", and then "Save" (top of the page).
You're all set!
Need to test your sub-domain's DNS configuration?
To check that your subdomain is correctly configured with your registrar, we recommend you use the following web service: https://www.whatsmydns.net/#CNAME/ (it's quick and free)
Enter your custom domain (e.g. links.pamplemousse.com)
Select "CNAME" in the drop-down list
Click Search.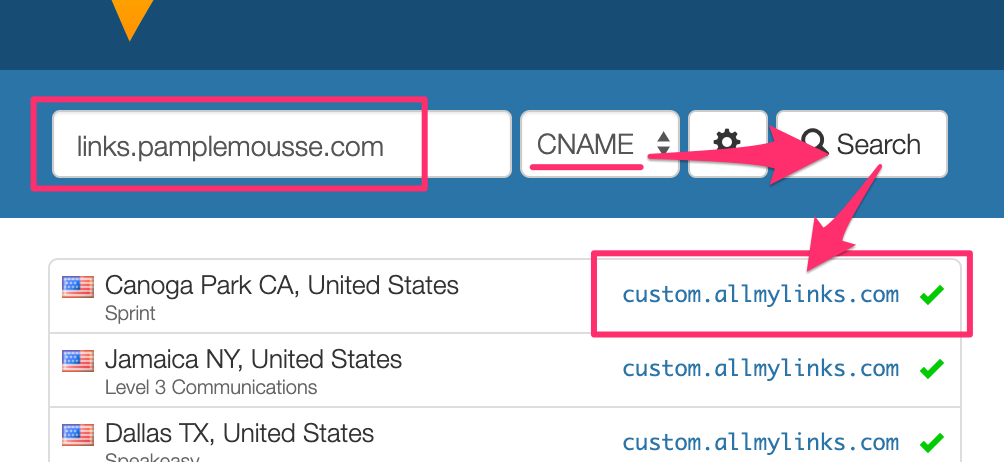 If the results show "allmylinks.com ✅", your custom sub-domain is correctly configured and ready to use with your AllMyLinks profile.
If the results show a red cross ❌ or any other value, go back to step 2.