You can decide to terminate your AllMyLinks account and delete all your associated data at any time. If you decide so, simply proceed as follows:
Head to your Account Settings,
Navigate to the bottom of the page, and click the red link "Delete account".
Confirm the pop-up message.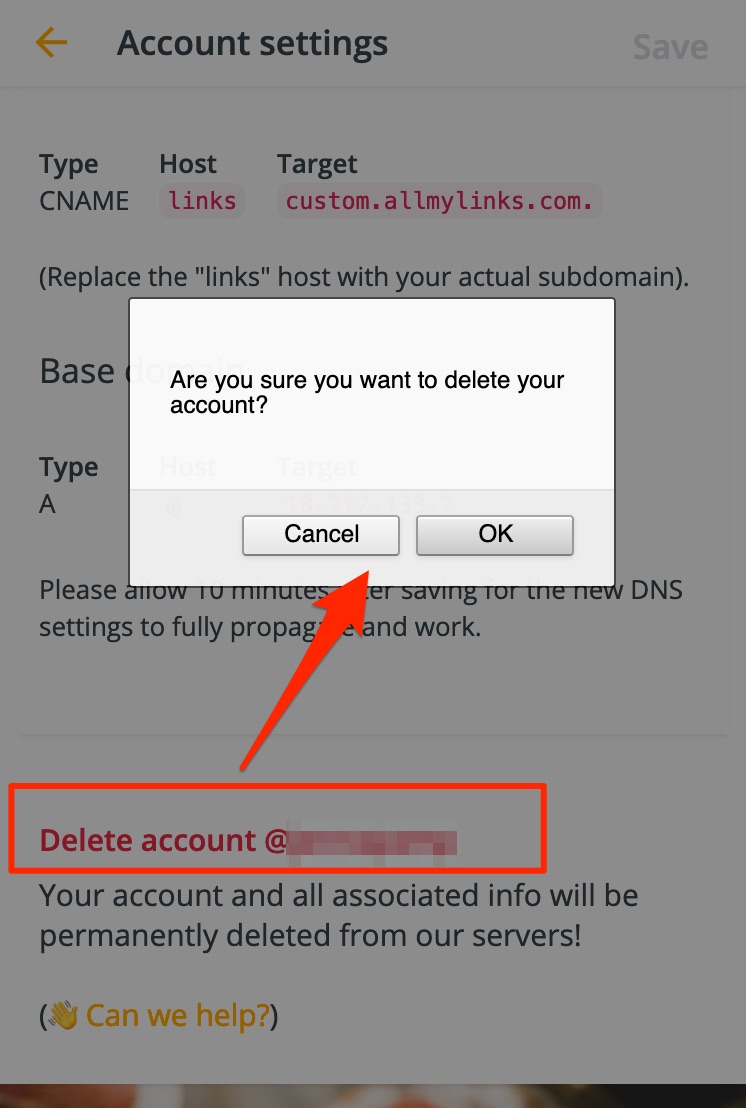 Please note that this action will immediately and permanently delete your profile and all associated data (messages, purchases/sales, followers, ...).
Sorry to see you go! :'(
Is it something we did? We appreciate your feedback!