Simple!
If you paid your subscription via Paypal, that means the subscription is managed directly by the content creator you subscribed from.
You can manage and cancel a Paypal subscription with the following steps:
Click "Automatic Payments" at the top of the page
Select the merchant (content creator / seller) from the list on the left side
Click "Cancel", confirm.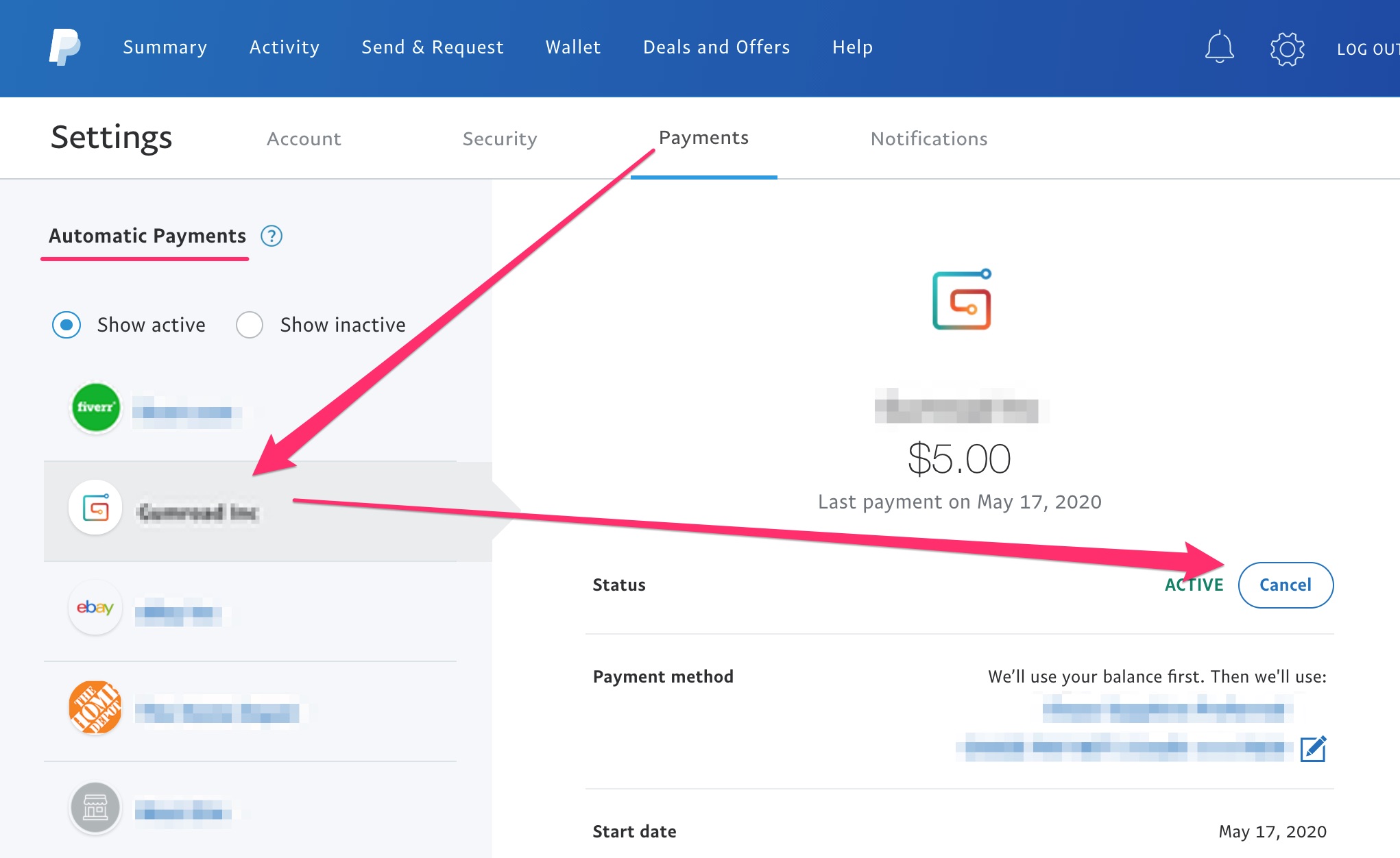 Cheers!