There are various ways that you can use to receive money for your content on AllMyLinks.
Before anything, you need to setup your payouts in your account settings, so we know how to pay you.
Once you've setup your payouts, here are the 2 main options available to you:
1/ Selling access to a link
(One-off, or as a recurring subscription.)
Start by clicking "+ Link" in the top right corner of your screen, then follow the steps to add a $ amount in the creation form.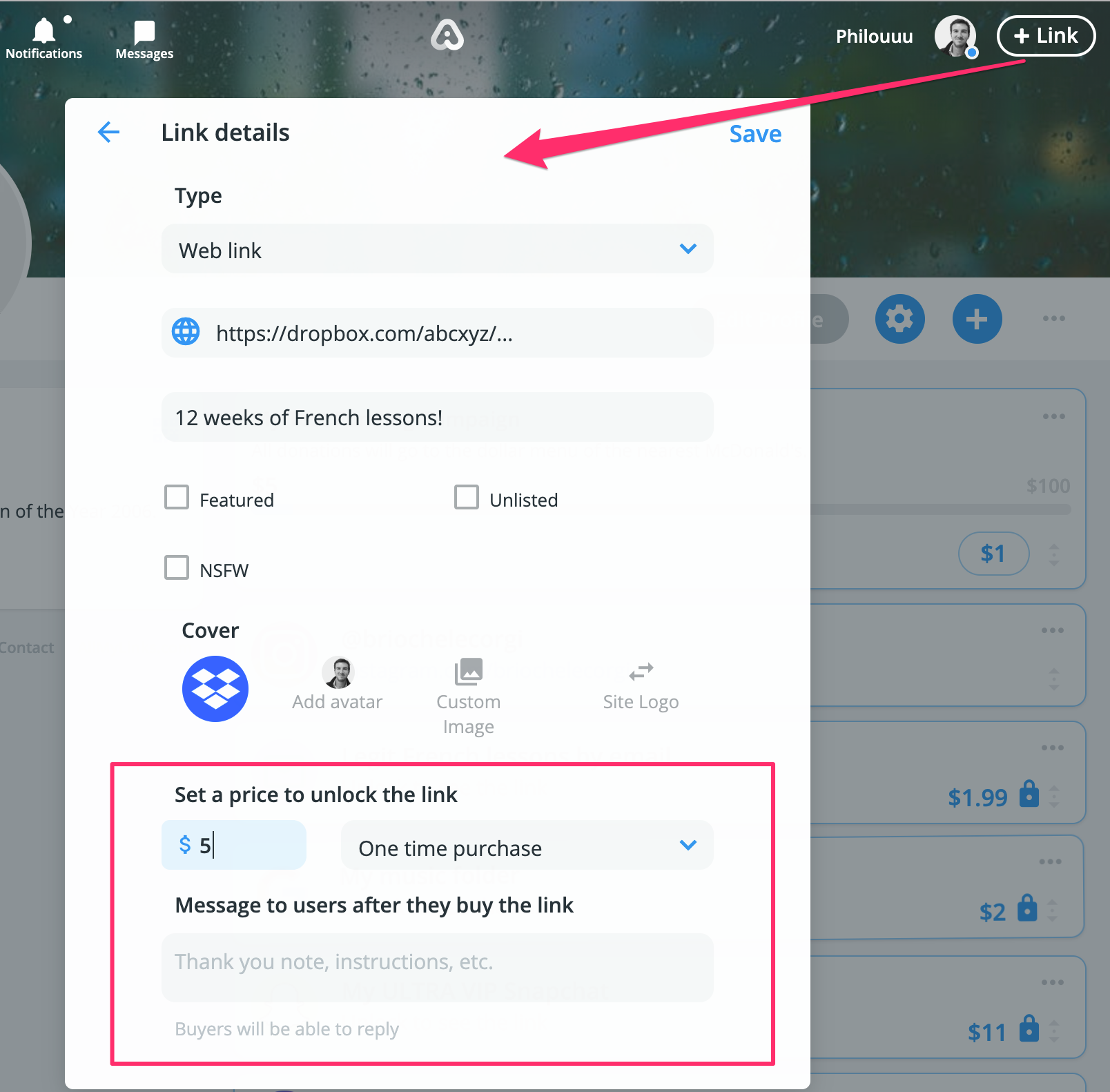 Your visitors will need to pay to get access to the link you're "locking" with a price.
2/ Creating a funding campaign
See this detailed article about creating a funding campaign on your profile: Create a funding campaign on your profile.